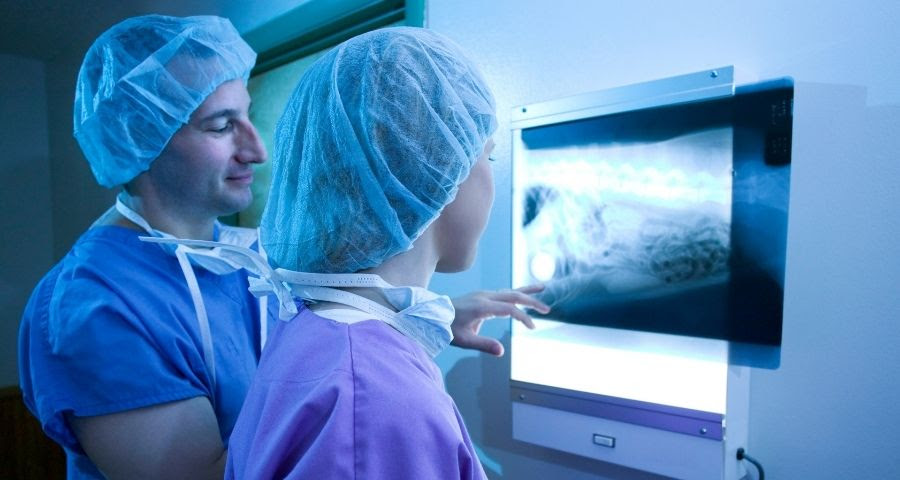 Studying for a Membership or Fellowship in a particular field of veterinary science brings recognition of your veterinary knowledge and experience, together with the opportunity to pursue a career as a veterinary specialist once fellowship level is attained.
Membership of the Australian and New Zealand College of Veterinary Scientists (ANZCVS) is open to candidates who have completed at least three and a half years of post-graduate experience as a veterinarian. 
The process of gaining an ANZCVS Membership requires successful completion of both a written and oral examination, and in some cases a practical examination, in a chosen field of study. These examinations follow a period of self-guided study which is commonly supported by guidance from a mentor or study group.
"Building a relationship with a mentor is encouraged, and many Chapters are looking to enhance their mentor programmes and candidate support. A number of subjects offer study groups. The scope of the various subjects are contained within the various Subject Guidelines which you can find on the ANZCVS website", explained ANZCVS Chief Executive Officer Mr Stephen Alderman.
"Membership of the College is an indication to the profession and the general public that the member is an advanced practitioner. There are around 2800 members of the College, of which 262 are Fellows, 226 residing in Australia and 18 in New Zealand".
Dr Liz Jiang graduated from Massey University in New Zealand in 2013 and works as an avian and exotics veterinarian at The Unusual Pet Vets in Brisbane. Dr Jiang has completed her Membership in Avian Health in 2018, and in the Medicine and Surgery of Unusual Pets in 2019.
"I chose to pursue Membership examinations as they provided a framework for me to apply my accumulated knowledge for exotic animal medicine and surgery and helped highlight deficits in my understanding of certain aspects. After university, standard practice became a mostly routine experience, and it was easy to become complacent in what medications and procedures I was comfortable using and performing. In studying for my Memberships, the recommended journal and paper reading for exams was both daunting and comforting", said Dr Jiang.
"The peer interaction and comradery formed during the study leading up to the examinations has been the most incredible take away, I have had the opportunity to connect with like-minded vets who are interested in supporting each other in general practice to improve overall exotic animal medicine. The pathway and support for the examinations are clear and achievable and may give you a trial to see if you wish to pursue specialisation. Membership qualifications also help potential employers recognise your knowledge and skills, opening new employment opportunities".
In Sydney, Dr Stephen Fearnside is a small animal surgical specialist and Director of the Small Animal Specialist Hospital (SASH). He has a Fellowship of the ANZCVS in Small Animal Surgery, and is also a Diplomate of the American College of Veterinary Sports Medicine and Rehabilitation.
"When I first began my surgical training, I was driven by the desire to be 'good at something' rather than a 'jack of all trades'. I actually had no vision to become a specialist. Over time however, I enjoyed the quest for greater depth of knowledge and understanding about surgery and knowing that I could do a better job for patients and clients with a specialist skill set. It also provided an ongoing learning platform during my career. I have always enjoyed learning new skills and the intellectual challenges of specialty work. More recently, I have branched out to add education and specialisation in the field of veterinary sports medicine and rehabilitation, which is an emerging field that we are only beginning to understand the importance of in the profession", said Dr Fearnside. 
"I certainly feel that all members of our profession should be encouraged to undertake ongoing education and the ANZCVS is an important part of this as it allows recognition of that education, training and ultimately specialisation within the profession. It also provides a collegial framework for engagement with other like-minded professionals. This connection I feel is very important in our challenging profession".
For more information about the ANZCVS, visit their website.