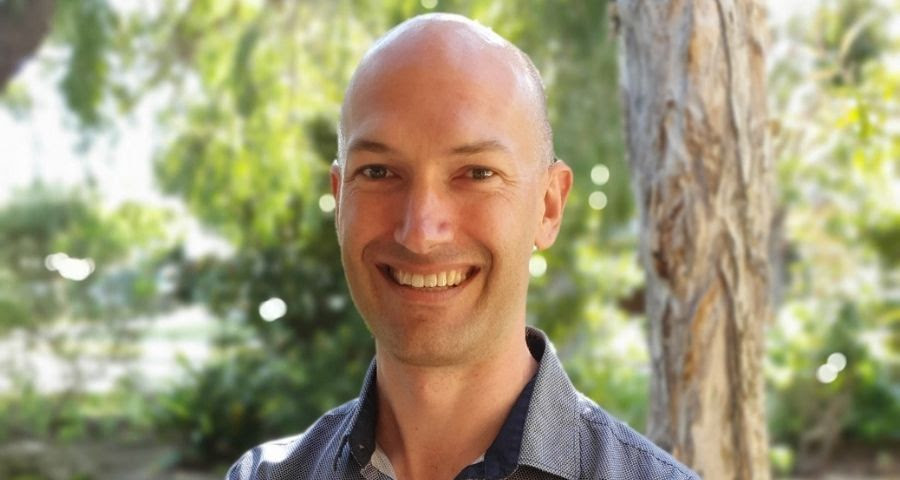 Perth-based veterinarian, writer, communications manager and Pet Pack contributor Dr Phil Tucak has been named 2020 Veterinary Business Professional of the Year at the recent Veterinary Business Group Summit. The award recognises Dr Tucak's technical excellence in the field of veterinary business and his outstanding service contribution to veterinary business over time.
"Congratulations to Dr Phil Tucak who has made a unique and outstanding contribution to the veterinary profession over the last 20 years. His ability as a storyteller and educator has helped promote our profession and the key role we play in support of wildlife and environmental sustainability. He has helped to bring veterinary and conservation science to a broader audience through his writing, consultancy and media work", said Dr Steve Pryor, Chair of the Veterinary Business Group.
"He has also been a generous contributor to the AVA, including through his work with the Australian Veterinary Conservation Biology Special Interest Group, and critical input to curating the AVA's Return to Work Program".
As the Wildlife Outreach Vet, Dr Tucak uses his science communication expertise to help share the conversation about conservation. Dr Tucak is an Executive Committee Member of the Australian Veterinary Conservation Biologists, and is a member of the Management Committee of Wildlife Health Australia, the national coordinating body for wildlife health in Australia.
"I'm really thrilled to have received this award, and especially during this busy year which has highlighted the importance of communication and storytelling in terms of engaging with the community about animal health during these unusual times. I'd like to say a big thank you to the AVA and the Veterinary Business Group for the award, and also extend my congratulations to the other award winners", said Dr Tucak.
For the past decade, Dr Tucak has worked part-time as a veterinarian at Cottesloe Vet, and he has previously worked in both mixed-animal and companion animal practices across Australia and the United Kingdom. He has also worked on various wildlife conservation projects including studying seals in Antarctica. Dr Tucak has previously worked as the Communications Manager for the Australian Wildlife Conservancy, and as the Communications and Interpretation Coordinator at Perth Zoo.
Since his time as a secondary and tertiary student, Dr Tucak has developed his interest in writing and media. During his diverse career, he has written for various publications, worked as a radio and television producer and reporter, and presented a national television series about pets on ABC TV.
"What I enjoy most is science communication and storytelling, and helping others to share their stories – especially when I can communicate about veterinary and wildlife conservation issues. Whatever type of veterinary business you're involved with, engaging with your clients through storytelling and communications content is vital to building connection and trust whilst educating about animal health topics – with the overall benefit of raising awareness of your services and contributing towards business growth", said Dr Tucak.
"With the competing priorities of managing a veterinary practice, veterinary communications management and marketing can often take a back seat. However, by investing some time and budget into good veterinary communications management and marketing, this can make a huge difference to business development".
Contributing to education projects has also been an important part of Dr Tucak's work. He has previously taught wildlife handling skills to undergraduate veterinary students at Murdoch University, contributed to the developed on an online training resource about wildlife disease risk analysis, and he curated content for the AVA's Return to Work online learning resource.
"It's been fantastic working as part of the team developing the content and assessments for the AVA's Return to Work program, and knowing that the resources we've compiled will provide a comprehensive clinical skills refresher to support veterinarians as they return to the workforce and also be of use to veterinary students as they prepare to enter the profession", said Dr Tucak.