The AVA has reported that a Hendra virus case has been confirmed in an unvaccinated 17 year old gelding at a property near Murwillumbah in north-east NSW. The case has highlighted the variable and sometimes vague nature of the clinical signs, with the horse presenting as ataxic and cyanotic however it did not have a fever. 
Hendra virus researchers from BatOneHealth who have been studying the complex interactions between climate, land use change, flying fox ecology, Hendra virus dynamics and spillover into horses in Australia, advised in early May that the weather conditions this year could result in a significant spike in Hendra cases.
"Winter 2017 saw the largest numbers of spillovers within a year in the south-east Queensland and north-east New South Wales region since the Hendra virus vaccine was introduced.  Recent conditions lead us to predict that winter 2020 also represents a period of heightened risk for Hendra virus spillover. Actions now by veterinarians and their clients can change this outcome", said the research team.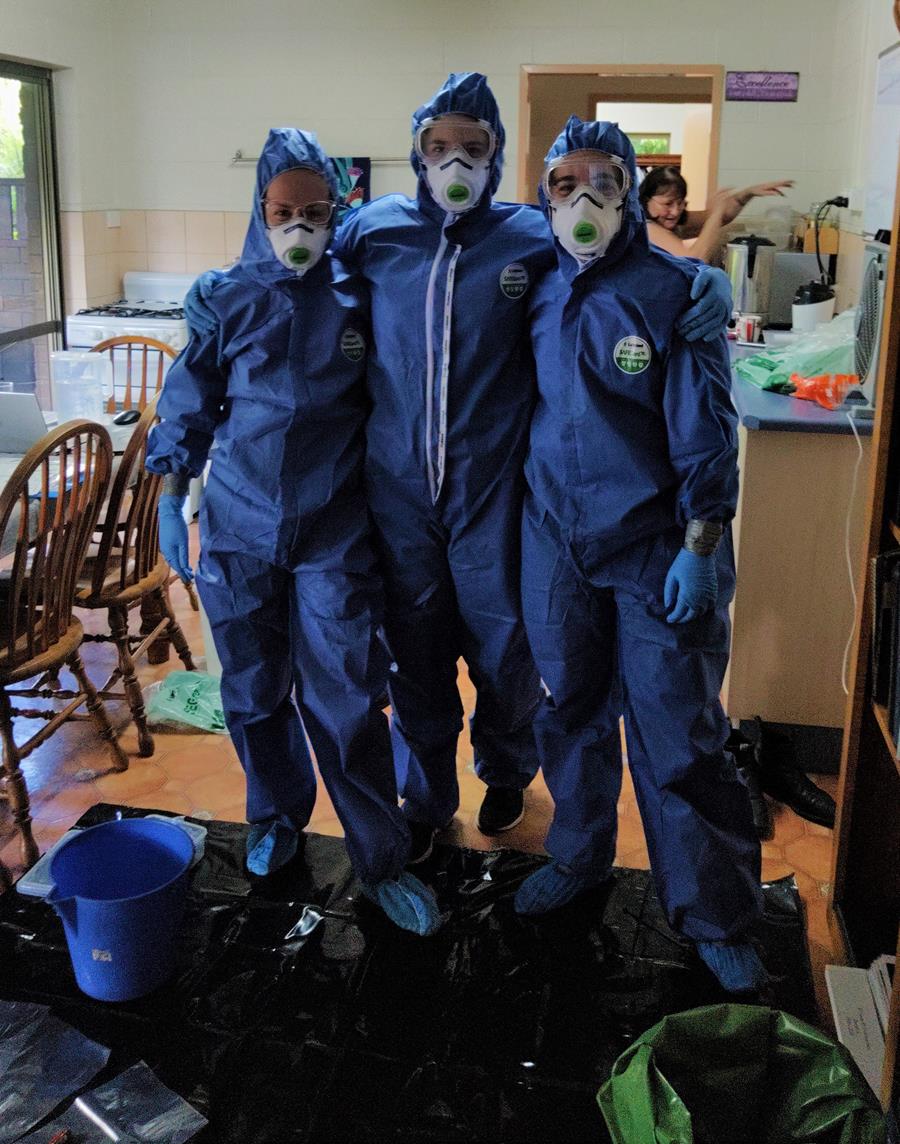 Above: Tableland staff in full PPE during a Hendra virus preparedness training day.
James Cook University Adjunct Senior Lecturer Dr Frank Condon, one of the partners at Tableland Veterinary Service in Queensland, has been involved in training his staff and new graduate veterinarians in Hendra virus preparedness in relation to visiting and examining horses. 
Dr Condon, who once demonstrated the process of suiting up in personal protective equipment (PPE) at a previous Equine Veterinarians Australia event, and proceeded to then make a salad on stage in the PPE suit, now insists students and staff learn hands-on by suiting up in PPE themselves as part of the Hendra training sessions.
The COVID-19 coronavirus pandemic has seen a busy three months for the team at Tableland Veterinary Service, and the Hendra training and staff preparedness has been an important part of their activities. 
"During the past three months we are up 22% across all our clinics. We have a two year plan for our business that we are eight months into.  It has been hard to resist stopping and waiting for COVID-19 to end, rather than following through on our plans, however we've put energy into staff and protocols and we have put a lot of mental energy into everything that has gone on", said Dr Condon.