A Melbourne-based pet product start-up is retailing a versatile and supportive orthopaedic bed for dogs, named the Kangaroo Bed, that features a self-heating mat to retain the pet's body heat in winter, and a self-cooling mat that absorbs the pet's body heat in summer. The Kangaroo bed comes in a range of sizes, including an extra-large version for larger dog breeds, and features a raised perimeter that offers additional support.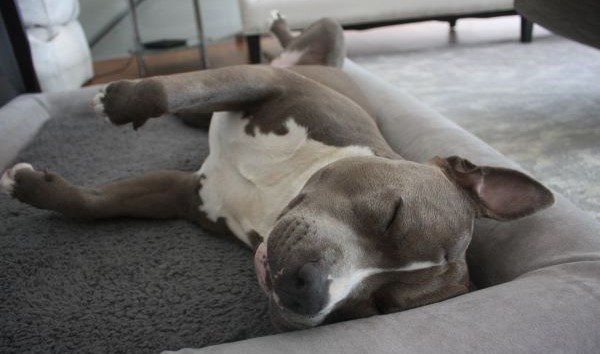 Koda enjoying his Kangaroo Bed
For cat owners wanting to help protect native wildlife, the Omlet Outdoor Cat Run comes in a variety of sizes which allow pet cats to enjoy the outdoors safely and securely. The cat run comes in two different heights, is easily assembled and can be securely locked. Omlet have been designing award-winning pet houses and accessories since 2004, and their range also includes chicken coops, rabbit hutches and bird cages.