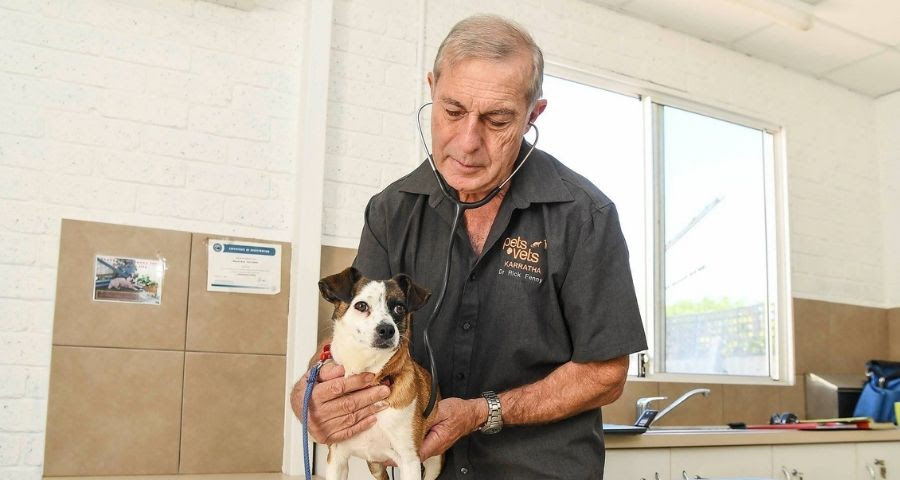 With the end of 2020 almost upon us, we're sharing a perspective from another vet about looking ahead to 2021.
Western Australian veterinarian Dr Rick Fenny leads a multi-group practice with vet hospitals spread across the state. Currently, a member of the AVA's WA Committee, he has over five decades of experience in the veterinary profession and has also recently been busy filming a new series of his Desert Vet television program which follows his veterinary adventures whilst showcasing Western Australia. 
Dr Fenny predicts a mix of trends for the veterinary profession into the year ahead. "The veterinary industry will continue the upwards trend as more people adopt pets and find health issues with pets while they are at home and have more time to spend with their pets. The shortage of well-bred puppies will create issues for potential owners who don't want a stray or abandoned animal from a shelter", said Dr Fenny.
"There will also be a stronger focus on pure veterinary science as many pet owners will have become more tech-savvy during the pandemic and are now buying their products and medications online – vet practices may become more focused on setting up online stores to combat the vet pharmacies online".
The mental health of his staff has been a big focus for Dr Fenny this year, proactively keeping them informed on daily developments to support them during the busy year.
"Recruitment of vets will remain difficult depending on WA's border status. The positive is that international vets currently working in WA are happy to stay till COVID-19 becomes more manageable around the world", said Dr Fenny.
"I'm very disappointed that most vet schools are still not following the lead of medical schools which screen students on personality type, values, mental health issues and suitability to the profession. I see many new vet graduates who are entirely unsuited for the vet profession who should never have been accepted as students".
Dr Fenny recently released a book, Red Dog Vet – Pip, about his life and animals which you can purchase here.