British 
vet

 nurses could soon be castrating cats

A working group from the Royal College of Veterinary Surgeons (RCVS) in the UK has recommended proposed reforms to allow veterinary nurses to perform cat castration surgeries, along with taking a greater role in anaesthesia and being able to prescribe certain routine medications. The proposed reforms have been received by the RCVS's governing council, which will decide on the recommendations following a public comment period. 

The working group was tasked with looking at ways of modernising the veterinary profession and making regulations more efficient. Another recommendation from the working group was to give the term "veterinary nurse" statutory protection, to prevent unqualified individuals from adopting the term and to bolster the reputations of people holding recognised veterinary nursing degrees. Read more >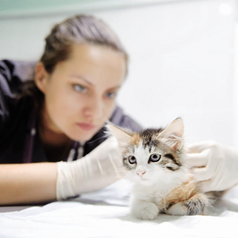 Veterinary practices prosper during the pandemic
In the USA with the human health care system struggling to cope with the COVID-19 pandemic, it's a different story for the veterinary industry which has seen a surge in business, related to animal wellness checks and vaccinations. VetSuccess, which tracks financial data from 2,800 veterinary clinics, estimates that revenue in July was up 18 percent for the same month last year. 
As reported in a recent New York Times article, veterinarians attribute the increase in demand to one key factor that makes this recession different from others, in that it has forced millions more Americans to work from home. Americans who already had pets seem to have become more watchful of their animal companions during the long pandemic days at home together. Read more >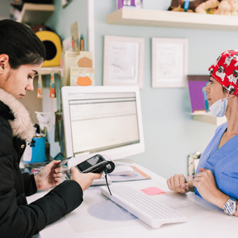 'Eyes' protect from lion attacks
A research study has shown that painting fake eyes onto the backsides of livestock can protect the livestock from attack from big cat carnivores like lions. With the big cats being ambush predators – stalking their prey and relying on the element of surprise, the research undertaken in Botswana's Okavango Delta has highlighted an alternative and effective non-lethal tool to protect livestock, farmer livelihoods, and the big cats from retaliatory killings.
As described on The Conversation website, in the study the cattle were collared and all foraged in the same area and moved similarly, suggesting they were exposed to similar risk. The cattle painted with artificial eye-spots were significantly more likely to survive than unpainted or cross-painted control cattle within the same herd. Read more >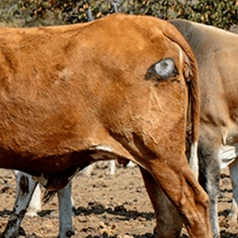 Subscribe to Vet News
Vet News is a weekly email bulletin and blog covering the issues that matter most to all levels of our diverse industry. Unsubscribe anytime.
Your personal details are safe with us. We will never sell, misuse, or distribute your contact information.