Designer bull
Scientists in the USA have used the CRISPR gene-editing technology to produce a bull calf that will produce more male offspring. The team from the University of California, Davis, made a targeted cut to the genome of the bovine embryo to insert the cattle SRY gene which is responsible for initiating male development. The technique is the first demonstration of a targeted gene knock-in for large sequences of DNA via embryo-mediated genome editing in cattle.
Cosmo the bull calf is expected to produce 75% male offspring. "We anticipate Cosmo's offspring that inherit this SRY gene will grow and look like males, regardless of whether they inherit a Y chromosome," said Dr Alison Van Eenennaam, an animal geneticist with the UC Davis Department of Animal Science. Read more >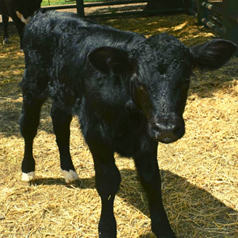 Veterinary practice supports deaf clients
With veterinarians able to continue working as an essential service during the COVID-19 pandemic, the wearing of facemasks by frontline veterinary staff has become commonplace. One of the adverse effects of face coverings is the potential impact on communicating with deaf clients. Southfields Veterinary Specialists, a specialist veterinary practice in Essex east of London, has introduced a range of measures to support deaf clients, including training their staff in the use of sign language and introducing the use of see-through face masks. 
"We're aware facial expressions and lip-reading are pivotal to the way we communicate – especially in what can be an emotive time for our clients as their beloved pets are given specialist medical treatment. We've brought in a range of see-through face coverings, so our clients can not only communicate via signing, but also see our team members' faces clearly as we discuss important elements of their pets' care and treatment", said Hospital Director Dr Daniel Hogan. Read more >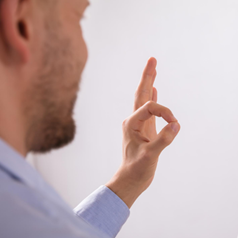 Avian flu outbreak in Victoria
As if Victorians didn't already have enough to contend with in relation to the resurgence of the COVID-19 pandemic there, there has recently been an outbreak of another highly contagious viral disease, Avian Flu H7N7, at a free-range egg farm at Lethbridge near Geelong. The H7N7 virus is however not a risk to the general public as it rarely affects humans unless there is direct and close contact with sick birds.
This disease was reported when a drop in egg production was observed and high bird mortality rates occurred in one of the egg farm's poultry sheds. Samples were submitted to Agriculture Victoria in late July, which tested positive for avian influenza H7. Australia has previously had a small number of outbreaks of H7 avian influenza, which were all quickly and successfully eradicated. Read more >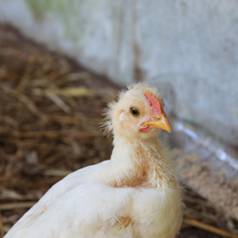 Subscribe to Vet News
Vet News is a weekly email bulletin and blog covering the issues that matter most to all levels of our diverse industry. Unsubscribe anytime.
Your personal details are safe with us. We will never sell, misuse, or distribute your contact information.