Has zoo animal behaviour changed with less crowds due to COVID-19?
With the COVID-19 pandemic forcing zoos around the world to temporarily close associated with periods of lockdown, researchers have undertaken a longitudinal multi-species analysis to assess the impacts of COVID-19 on animals in zoos. The study sought to increase understanding of the impact of zoo closures and re-openings on animal behaviour, thereby broadening understanding of whether zoo animals habituate to visitors.
Whilst the research found that behaviour change and enclosure use was variable across species with most changes not significant, examples of behaviour change which were highlighted included that Grevy's zebra engaged in more comfort behaviour during closure periods than post-closure, and they also spent longer than would be expected by chance being closest to public viewing areas during closure periods. Read more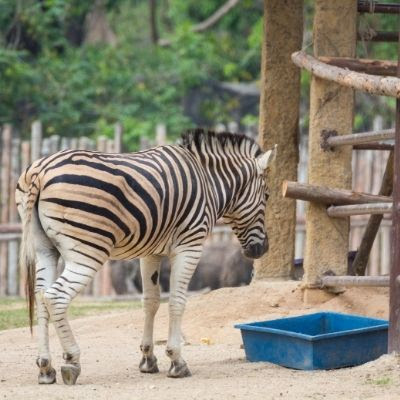 Currumbin Wildlife Hospital seeing more cases year-on-year
One of Australia's busiest wildlife hospitals, Currumbin Wildlife Hospital on Queensland's Gold Coast has been featured in a photo-essay by The Guardian. Years on year, there has been an increase in the amount of wildlife treated at the facility.
"I always say I dream of the year we see fewer animals than we did before and it just doesn't happen. They go up by about 1,000 every year," said Senior vet Dr Michael Pyne who has worked at the Currumbin Wildlife Hospital for the past 21 years.
Dr Pyne said there are a number of potential explanations for the growing number of animals being brought to the facility each year. Urbanisation is one, as is the increased frequency of natural disasters. Another, is the increased awareness in the Australian community of the plight of the country's wildlife. Read more