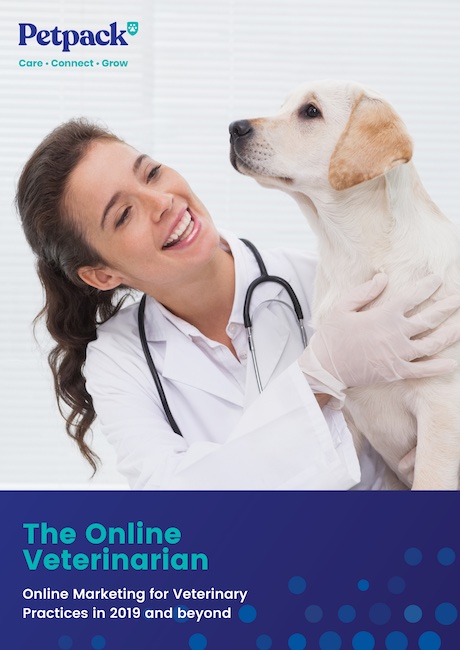 Inherent to online marketing is the ability to measure success. For the first time ever, vets can now know exactly what their ROI on marketing spend is by tracking every step of the clients 'journey' to make a booking. This is exciting and important; giving you the power to know what marketing is working and at what cost.
Welcome to our first report of online marketing performance for veterinary practice. This is a milestone for us, and for the industry, coming at a time when online marketing and communications have never been more important to how vets do business.
The idea behind this report is to review how vets currently use online marketing tools to highlight the opportunities and challenges we face as local animal healthcare providers in 2020 and beyond.
The data we captured focuses on the five key online services used to connect vets and consumers: websites, Google My Business, Google Ads, email and Facebook. When viewing results for individual services, keep in mind that the best approach is going to be an integrated mix of all five.
Website
Visitor number
Time spent on page
Conversion rate
Facebook
Number of followers
Post engagements
Reach
Google My Business
Listing calls
Number of reviews
Review score
Google Ads
Cost per conversion
Impressions and clicks
Cost
Email Newsletters
Subscriber count
Open rate
Analysis
Expert commentary on what the numbers mean for your vet practice
Strategy
Clear next steps to improve you online marketing performance
Advice
As always, PetPack is ready to help with personalised advice