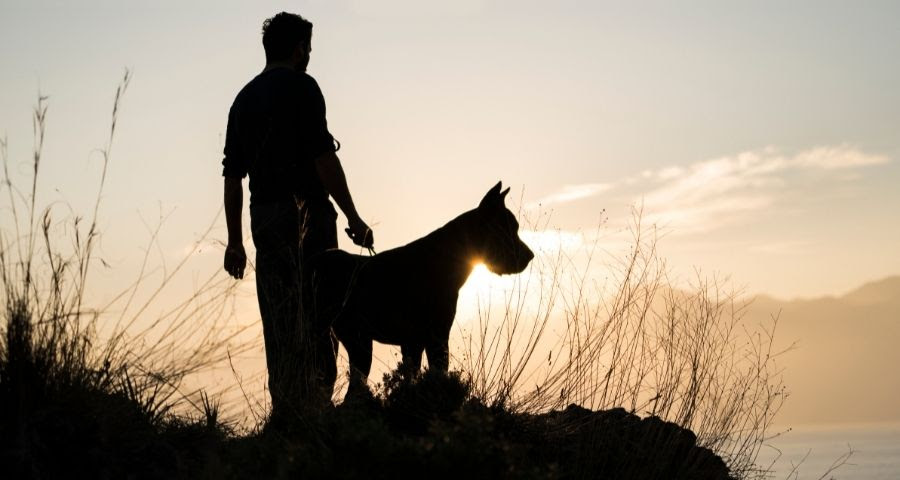 Pets are an important part of the family, and when pet owners lose a pet to illness, injury or old age, people can respond to death and deal with their grief in different ways. Veterinarians and veterinary nurses are often closely involved with pet owners during this emotional time, and in recognising this veterinarian and People & Pets founder Dr Michael O'Donoghue has developed a wide range of resources to assist both vets and pet owners to deal with the loss of a pet.
Dr O'Donoghue has developed guidelines for assisting vets to best support pet owners, recommending that pet euthanasia be performed in a quiet and comfortable space within the vet hospital, providing privacy and showing respect to the pet. Adequate time should be scheduled for pet euthanasia, incorporating time both before and after the procedure – to ensure that the process does not feel rushed.
"It's so important to acknowledge the pet owner's grief and tell them that it is perfectly normal and okay to be upset. Explain the euthanasia process clearly and be flexible in your approach to be able to accommodate any concerns the pet owner may have," said Dr O'Donoghue.
Being empathetic to the pet owner's situation is important, whilst being careful not to compare the situation to your own prior experiences or push them towards a particular decision, as the pet owner will be dealing with their own emotional journey and grief.
"Be patient and don't appear rushed. Allow the pet owner to make any decisions themselves, and support them during this process," said O'Donoghue, who provides further advice and resources in his regular newsletter.
Sending the pet owner a sympathy card with a personal comment is a valuable way to connect with and support pet owners after the loss of a pet. People and Pets offer a large range of pet sympathy cards. High-quality and thoughtful sympathy cards offer the veterinary team the opportunity to acknowledge the pet's loss, offer support, and express the team's heartfelt thoughts for a grieving family. 
This support is more than just a kind gesture, as no matter how the pet owner felt the last time they were in the practice, receiving a warm gesture from the veterinary team as they heal can leave a lasting positive memory.
Sign-up for the People & Pets Periodical, a new monthly email newsletter created by Dr O'Donoghue to help educate vets and practice staff to effectively support their clients after the loss of a pet. Sign-up now.