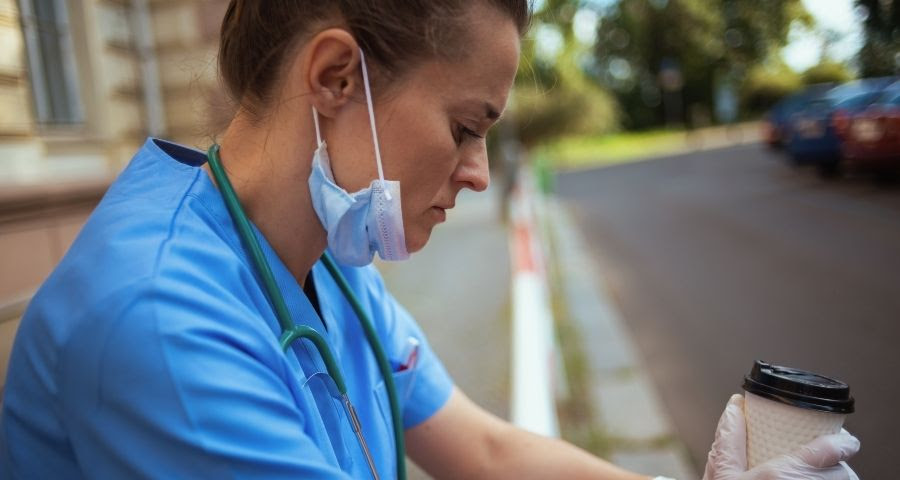 Veterinary clinical work is engaging, stimulating and also hard work – involving a lot of emotional labour and exposure to grief. Having time and interests away from the veterinary frontline provides the opportunity to recharge and reflect. Veterinarian Dr Anne Quain has been exploring the ethical challenges facing veterinarians whilst proactively promoting veterinary wellbeing.
"I studied philosophy before studying vet science, so I've always had an interest in ethics. To me it's about the big questions, 'what is a good life' or 'what should I do with my life'. What I've learned is that all veterinary team members – vets and non-vets – struggle with ethical challenges, and we could benefit from non-judgemental discussion, either in some form of ethics rounds or informally. There aren't always solutions but knowing you're not alone helps", explained Dr Quain.
"Writing down what your concerns are, and applying ethical frameworks, can help. Talking to a mentor about ethical challenges is helpful too. And sometimes the discussion reveals a problem that can be addressed by taking action. It's also established that cognitive fatigue can lead to poor decision-making, which can lead to decision regret, rumination and moral injury. So buying time, and making space to revisit a decision once you're rested, can be valuable. I know that's not always possible, but it does seem to help!".
Driven by a desire to improve animal welfare and human wellbeing, Dr Quain is a member of the NSW AVA Executive Committee, works as a veterinary locum in companion animal practice, and is a lecturer at the University of Sydney's School of Veterinary Science, where she is also undertaking a PhD focussed on ethically challenging situations encountered by veterinary team members.
"You don't do your best work when you're running on an empty tank. The problem is, speaking from personal experience, when the tank is empty the compulsion is to just work harder or a bit more then surely it will be better. Nope. You need to get away", said Dr Quain.
"When someone asks what I do outside of work to keep mentally healthy, I feel there is the aspirational answer – snorkelling and bushwalking, and then there is the actual answer. Snorkelling is on the list of desired activities, and I've done some great bushwalks with friends, and they are amazing. But these activities require protecting a block of time which can be a challenge. If I think about what I actually do, I spend a lot of time talking to friends, I try to read, and I also cook".
This interest in cooking culminated in a successful book project featuring recipes from veterinary team members across Australia, and in turn it helped shine a light on veterinary wellbeing. "The Vet Cookbook idea was born over a meal with colleagues that was unplanned. We were sharing stories about the challenges of work and I realised that the meal was facilitating that. Sharing food is a way of supporting colleagues", said Dr Quain.
"Dr Deepa Gopinath, a vet and food blogger, got on board, as did veterinary nurses Asti May and Jenna Moss-Davis, and the University of Sydney's Centre for Veterinary Education got behind the project immediately. With the proceeds we hosted a one-day Mental Wellbeing for Vet Teams Workshop, and we've got some other initiatives in train as well".
Having co-authored a textbook, Veterinary Ethics: Navigating Tough Cases back in 2017, Dr Quain is also keen to share some recommended reading and advice for those finding their veterinary work challenging.
"Two great resources which discuss wellbeing and burnout are Alex Soojung-Kim Pang's book 'Rest: Why You Get More Done When You Work Less' and 'Burnout: Your First Ten Steps' by Amy Imms. I also have an incredible GP and a great psychologist. I go to bed early. And while I mentor people, I too have mentors who I can talk to. And yep, then there are moments where I just sit and look at my cat, and he looks at me, and we do absolutely nothing even though one of us feels like they should", said Dr Quain.
For more on Dr Quain's work, visit smallanimaltalk.com.