The leader in online marketing for vets
Care
Improve animal health outcomes
Connect
Create loyal and profitable clients
Grow
Achieve growth in your business
Online marketing
for veterinary practices
Generate calls and bookings
COVID-19 Notice
The PetPack team are working both in-office (when possible) and remotely at the moment. This means that phone calls to our office number may be diverted and require a call back.
If you have any questions, please email us at info@petpack.com.au or fill out our contact form below and one of our team members will be happy to chat with you.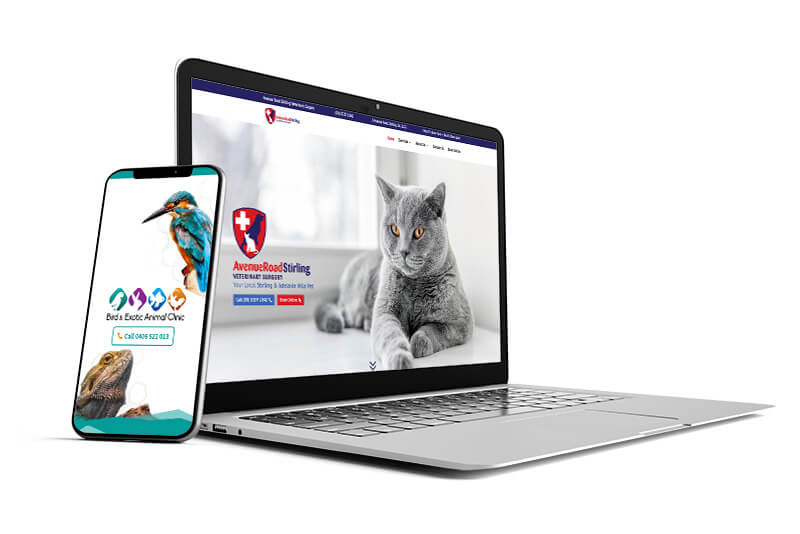 Veterinary Websites
Websites are the bread and butter of the internet. First impressions matter, and a solid website can mean more bookings for your clinic.
We help you explore your brand and work with you to create a digital shopfront to draw in clients and grow your business.
Plus, we'll track all of your Google Analytics data to make sure your website is working for you.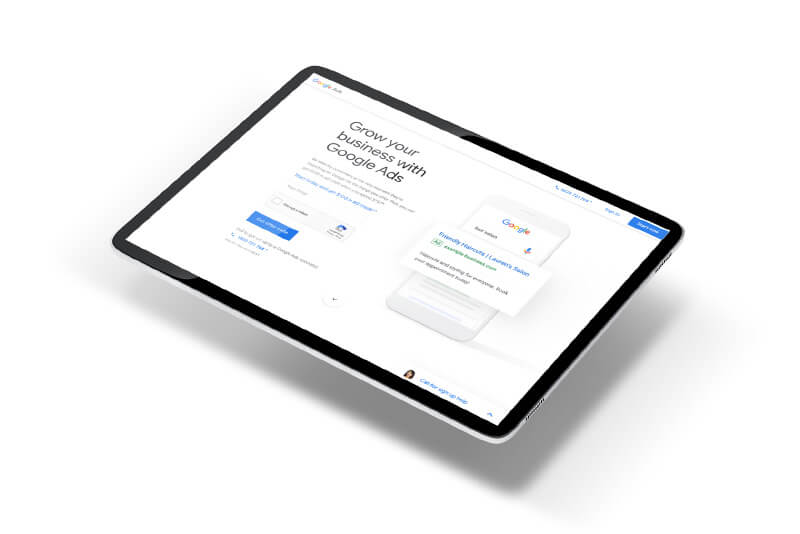 Google Ads
Advertising doesn't have to be scary, especially when you have experts managing your ads for you.
With Google Ads, you'll be able to reach an audience you couldn't reach before, starting at only $5/day in ad costs.
The best part? You won't get charged unless someone clicks on your ad.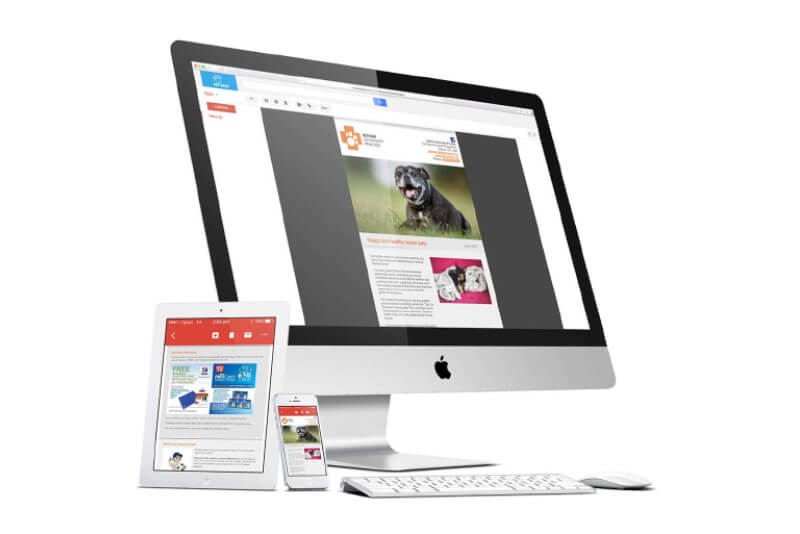 Veterinary Email Newsletters
Email marketing has the highest return on investment (ROI) in the digital industry.
It's the easiest and most effective way of staying top of mind, providing useful pet care information, and generating business with clients who love what you do.
Our email newsletters are written by accomplished veterinary writers, and you'll be able to proof-read every campaign before it reaches your audience.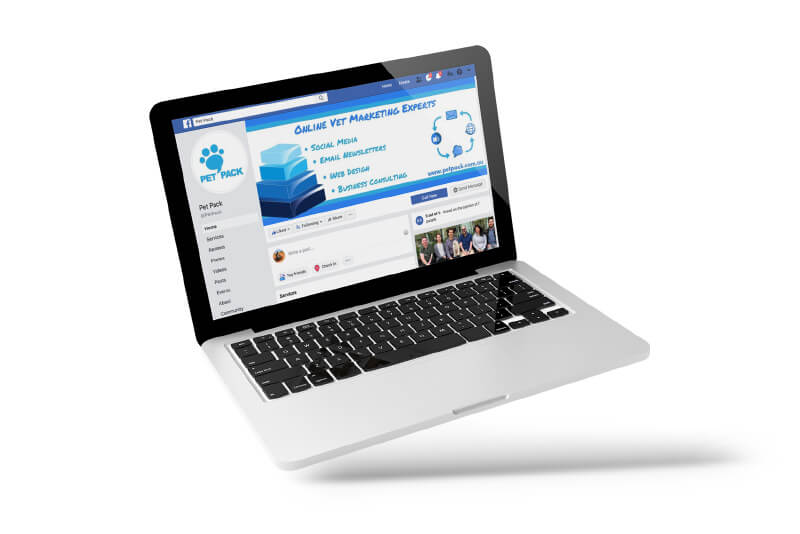 Social Media
Social media is one of the best ways to build rapport and relationships with clients. It's now considered one of the top ways to engage with your customer, and is the perfect place to share fun or interesting news from within the clinic. It's also an area where many clinics fall short, simply because they're too busy to post important content.
We create and schedule meaningful content on Facebook and Instagram to help your clients love and trust your brand.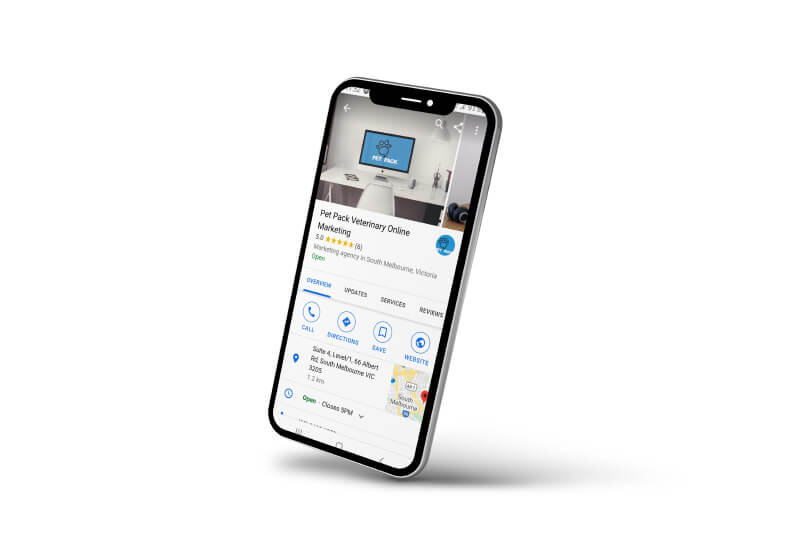 Google My Business
The #1 way for clients to find you is through your Google My Business listing (GMB). 
We'll optimise your contact info, booking link, photos, tags, and other critical information, even when the holidays roll around.
We'll also mentor you on how to obtain and respond to Google Reviews.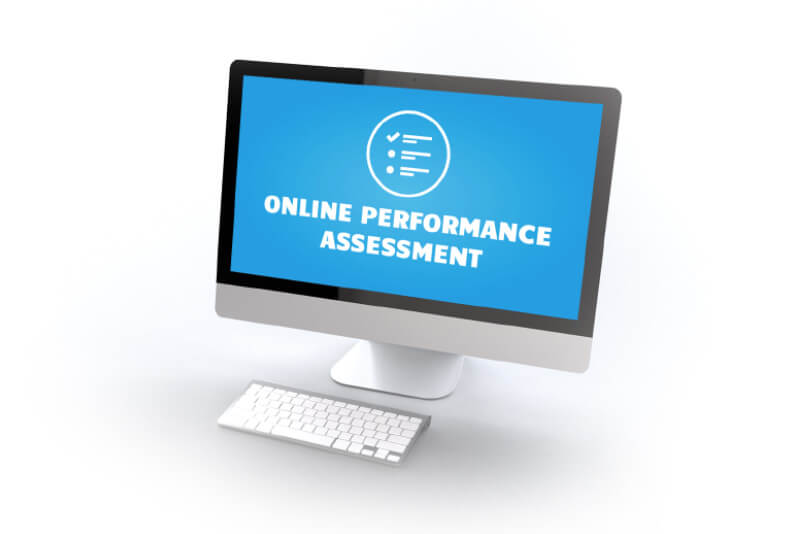 Growth Assessment Report
It's just like starting any surgery - you'll need to look at what you're starting with, assess the issues, and aim to resolve them.
An Online Performance Assessment means that we'll dive into what you're doing well in the digital space - and what you can do better.
We'll have a look at your search results, meta data, business listing, web traffic, visitor experience, social media presence, and provide recommendations on each.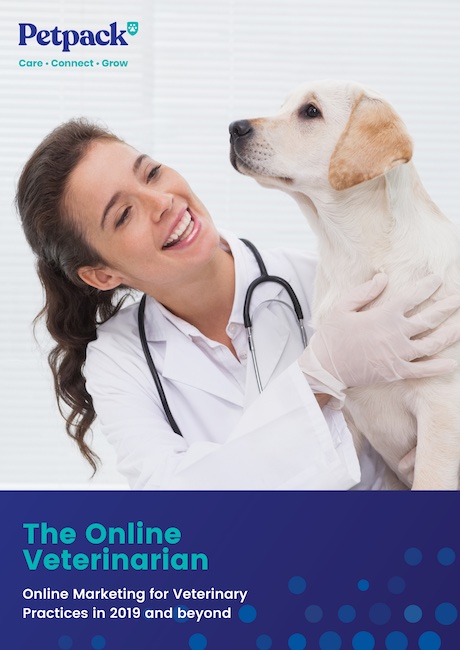 Online Veterinary Marketing Report
Inherent to online marketing is the ability to measure success.
For the first time ever, vets can now know exactly what their ROI on marketing spend is by tracking every step of the clients 'journey' to make a booking.
This is exciting and important –  giving you the power to know what marketing is working and at what cost.
We are the experts in online marketing for vets.
Our veterinary marketing services help hundreds of practices across Australia and New Zealand attract more clients, save time, and engage with their communities. We specialise in partnering with practice owners and managers to create long-term value and grow their businesses.
Our collaborative approach is built on understanding your needs and fostering an improved understanding of how online marketing can work for you. We know the veterinary industry and how to engage with pet owners (both prospective and current).
We think that you should be proud of your online presence. That's why we encourage you to check out a few of our amazing clients.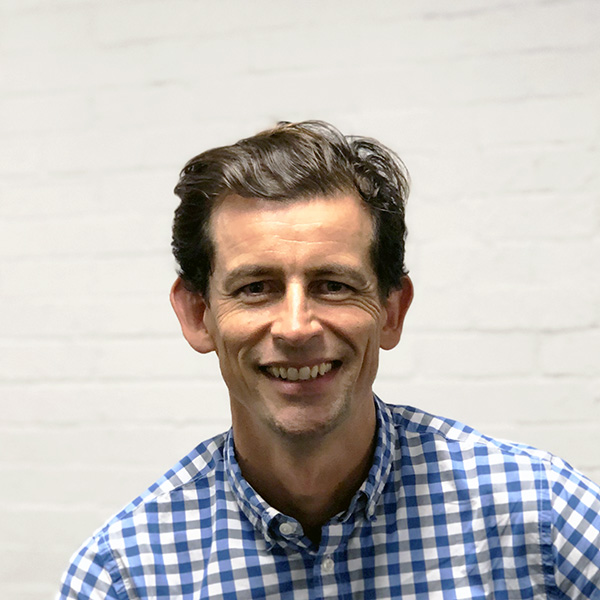 Meet Dr. James Ramsden
Our founder,  Dr James Ramsden, is a vet with 15 years of mass media and online marketing experience.
James's commitment to veterinary excellence and high-quality pet care is at the core of every PetPack service.
If you are tired of "one size fits all" marketing agencies or would prefer advice from someone who understands the veterinary industry, then PetPack is the agency for you.