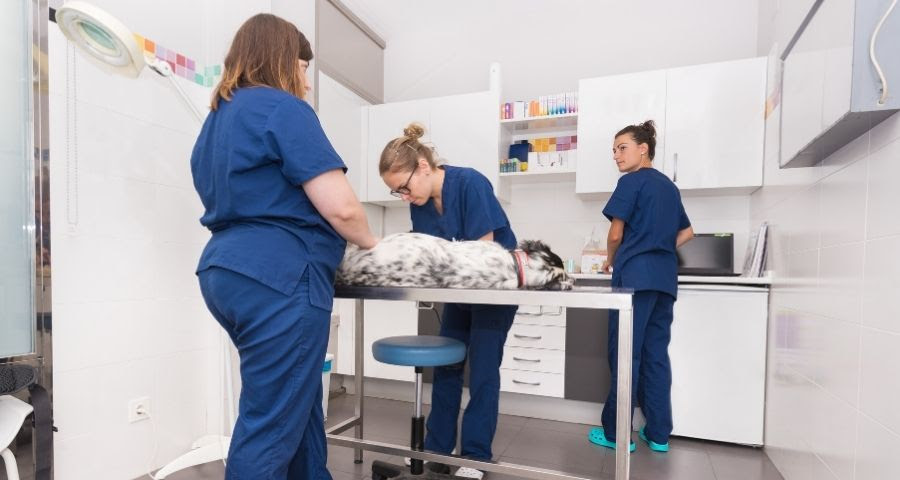 Victorian veterinarian Dr Kate Clarke shares her perspective on navigating the year ahead, explaining that collaboration is the key to successful leadership and team cohesion as veterinarians progress full steam into 2021. A veterinary member of the Veterinary Practitioners Registration Board of Victoria, Dr Clarke is also leading development of a national coordinated approach to improving vet and vet nurse mental health and career sustainability.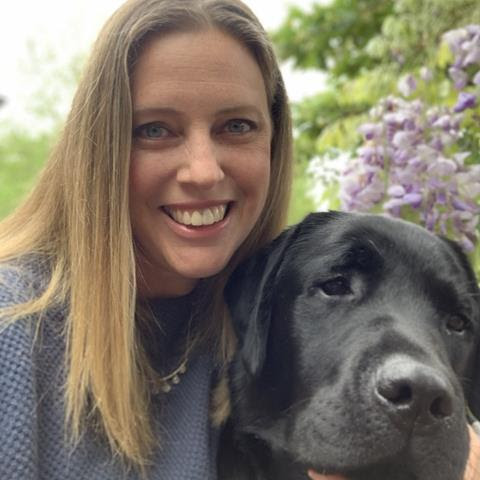 Collaborative leadership and team cohesion
At the outset of the COVID-19 restrictions, many veterinary business owners were unsure about how best to manage their teams and facilities. Faced with the rapid and unprecedented changes which would impact every team member differently, many employers turned to their staff for all-in discussions about rosters, processes, scheduling and services. Such collaboration built mutual understanding and support, ensuring different perspectives contributed to leaders' hard, but shared, decisions. 
Sharing the responsibility of delivering essential services safely, often without a public presence in clinics, has brought many teams closer together. It will be important that this strong sense of workplace community and connection remains long after the pandemic has passed, and that some of the different skills that have been demonstrated during the new ways of working continue to be valued and developed.
Greater value placed on veterinary services
The increased pet ownership and demand for veterinary services affirms the individual and community value of what veterinarians do. It's an opportunity for vets to positively reflect and build on this so that animal health and appreciative, trusting relationships with owners continue to strengthen beyond the pandemic.
Connection
The reliance on technology to connect with others within and beyond the veterinary industry has presented challenges, but equally made discussions and work with a range of organisations and individuals more accessible, particularly for those who live regionally, have carer commitments or can't easily travel. Whether learning new skills or working on national and international veterinary issues, digital communications have facilitated progress and increased inclusion and diversity.
Increased self-awareness
Different ways of working have allowed veterinarians and vet nurses to explore what they like and dislike about 'regular' practice, such as the presence or absence of owners and different routines and teams. This awareness is empowering, helping people choose and create future roles that align with their strengths and preferences, leading to greater satisfaction and less stress in their work. 
Balance is (really) important
The COVID-19 lockdowns have brought increased recognition that a balanced life that supports individual needs is necessary for sustained mental health. In Victoria, the repeated periods of isolation blurred the lines between work and the rest of life, with normal routines and recreational options greatly disrupted. It's widely acknowledged that while we have all been in the same storm, our respective boats are considerably different. This might just as easily refer to the ongoing demands of veterinary work. 
It's important that our empathy, teamwork, respect and kindness doesn't fade with the patterns on our face masks. Let's continue to find small pleasures and balance wherever we can, communicate often and well, support our own and others' growth, and remain open-minded to change. As 2020 has often reminded us, we are compassionate, vulnerable, intelligent, fallible and resilient humans; albeit essential, our job is not all that we are or all that we can be. 
Self-leadership and management
What we're learning about ourselves and others – what we're juggling, how we each think and behave under pressure, what nourishes or hurts us, what support we have and need, and what creativity and resilience we're capable of – should prompt more thoughtful, motivating and sustainable human resource management in future.
Leaders – officially titled or otherwise – should celebrate the challenges they have courageously, collaboratively and innovatively faced this year. Teams should pause to reflect on their own astounding individual and collective capacity to care, inspire and achieve. Ensuring everyone feels understood and appreciated should be a shared, continuing goal. 
If you require any support, please contact the AVA's 24-hour counselling service on 1300 687 327, Lifeline 13 11 14, or Beyond Blue 1300 224 636.